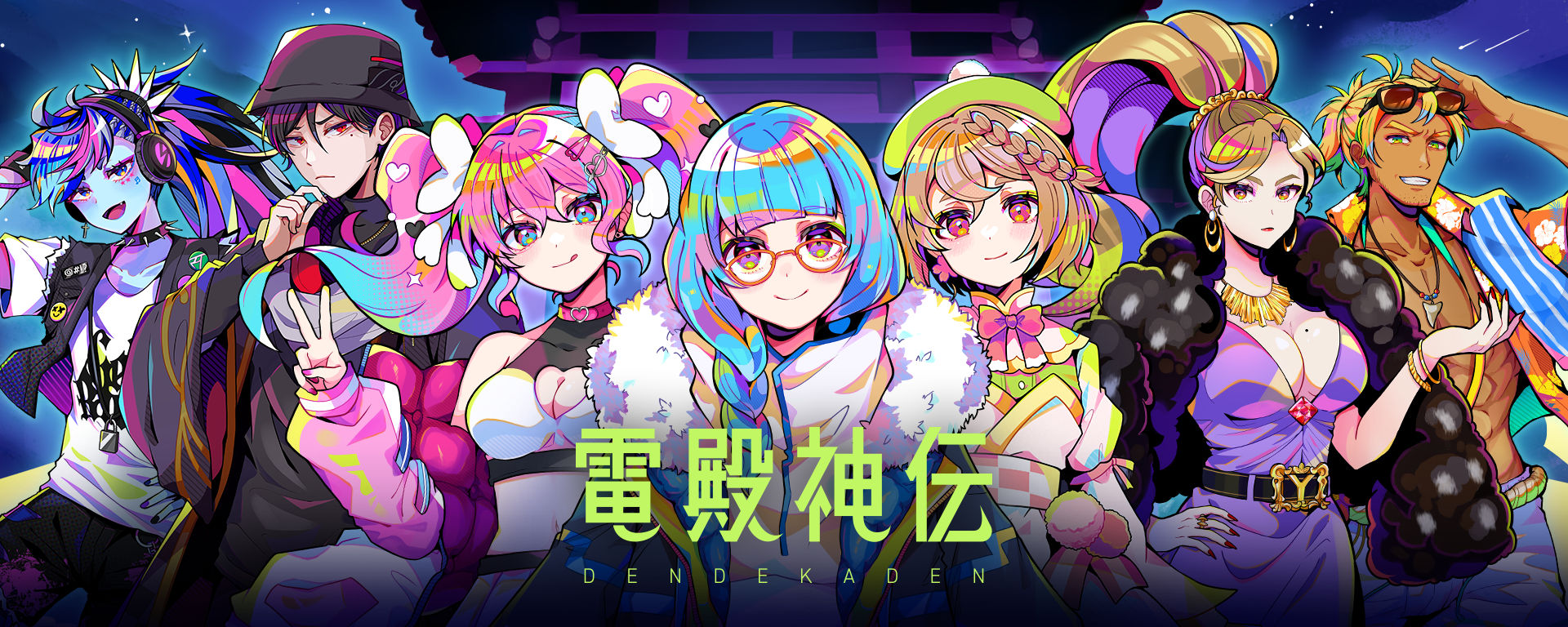 Toei Animation Co., Ltd. announces new project "電殿神伝 (reading: DenDekaDen)" together with Strata Co., Ltd. Toei introduces a new set of characters that will pave a new step into further development of Web 3.0.

About DenDekaDen
The story revolves around seven characters who gradually evolve from spirits to gods as they interact with fans via their Twitter accounts. Reactions and words of encouragement from NFT holders and the community contribute to their transformation.
Using Kyoto as its stage, the project introduces a story that connects Japan and the world in new ways, merging Japanese ancient traditions and mythologies with the digital world of blockchain, empowered by community participation.
Website: www.dendekaden.com
Twitter: https://twitter.com/DenDekaDen

Background to Our Partnership
The project was born out of a shared vision, to tell a new kind of story that utilizes blockchain technology. The ultimate aim was to create a new franchise loved across the world, for many years to come.
About Toei Animation
Toei Animation Co., Ltd. ranks amongst the world's most prolific animation production studios. The company's operations include animation development and production, and worldwide marketing and program licensing. The company is expanding its business worldwide under its corporation principle of "becoming a leader in initiating creations which deliver 'dreams' and 'hope' to children and people all over the world". Since its founding in 1956, Toei Animation Co., Ltd. has produced more than 13,316 episodes of TV series (more than 230 titles) and more than 258 long feature films (as of March 2022), such as "Mazinger Z", "Dragon Ball" series, "Pretty Guardian Sailor Moon" series, "One Piece", and more. Many works transcend generations and are enjoyed by parents and children alike.

About Strata
Strata is a newly established creative organization that harnesses technology to empower and elevate creativity. With representation in both Tokyo and New York, Strata has worked with numerous artists to bridge their work across the physical-digital divide. Strata is made up of a diverse team of industry specialists, who previously held leading roles in some of the most valuable brands in the world, created bespoke artworks for the NFT, art, and gaming industries and revolutionized the use of research and technology in creative industries.