World-class ability to plan and produce
Toei Animation is a production company - the one thing that hasn't changed since the beginning of our company.
This is our production process with which we produce over 250 episodes a year.
We make a project plan after discussing the theme and target of the work and deciding the entire structure, design of characters and items in the work, and its setting.
The show's theme and aim are discussed, and a plan is drawn up for the screenwriting and character/item designing.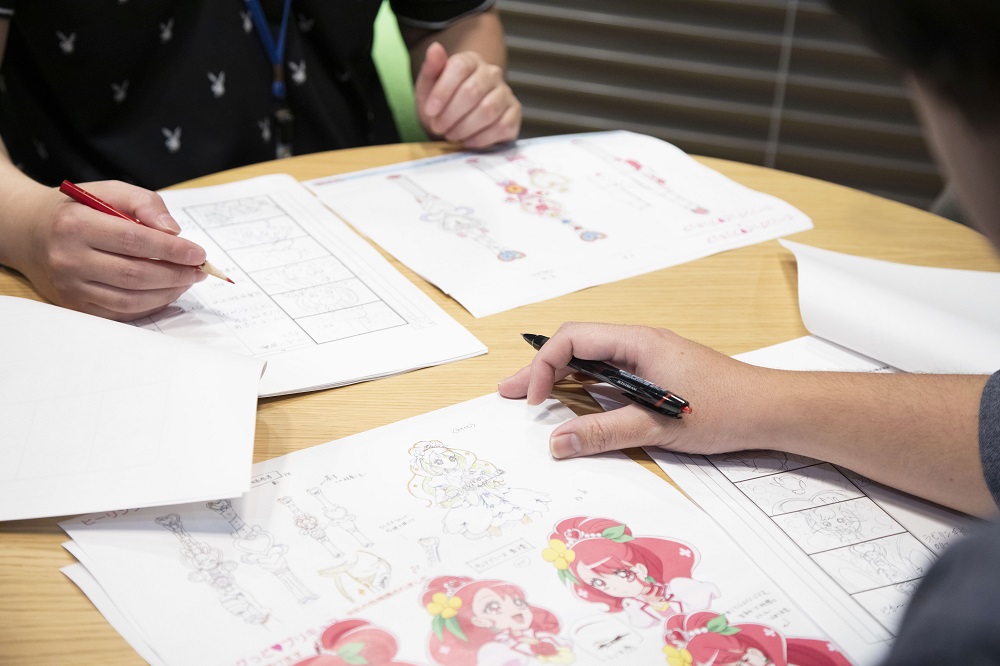 The screenplay is written based on the plan.

After preparation, we will move to the production process. On average, we make 3,000 to 4,500 sheets of drawings for one episode of a TV series, which may increase depending on the work or the number of episodes. The staff members work together as a team to produce animation.
Based on the screenplay, a series of illustrations, i.e. "blueprints" of the show, are drawn to help the staff previsualize the production.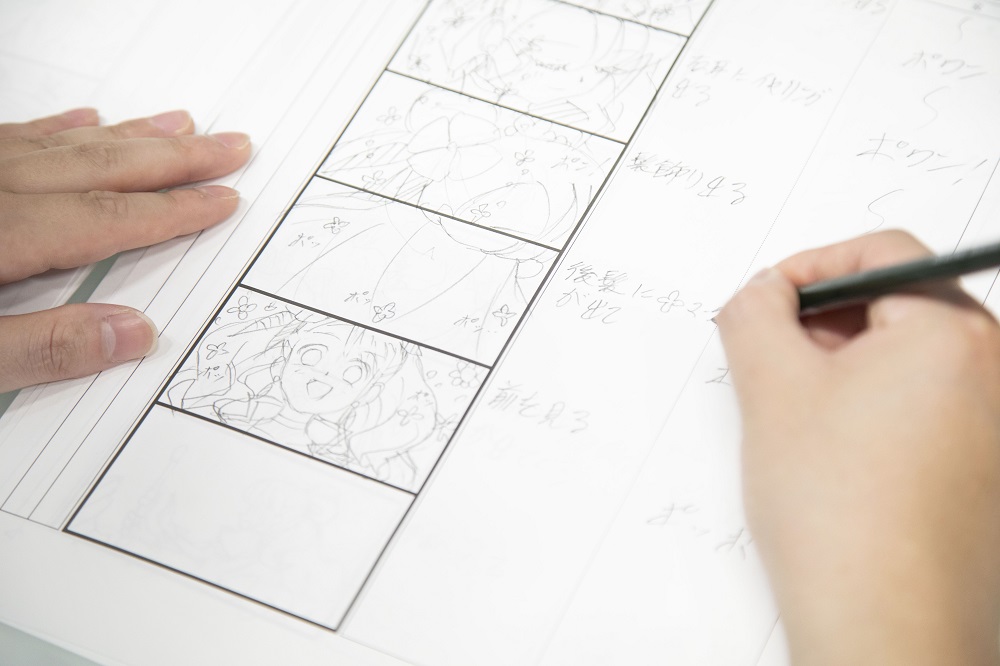 The structure of each scene is determined based on the storyboard, and the drawings of the characters that are the basis of creating the animation are produced("key animations").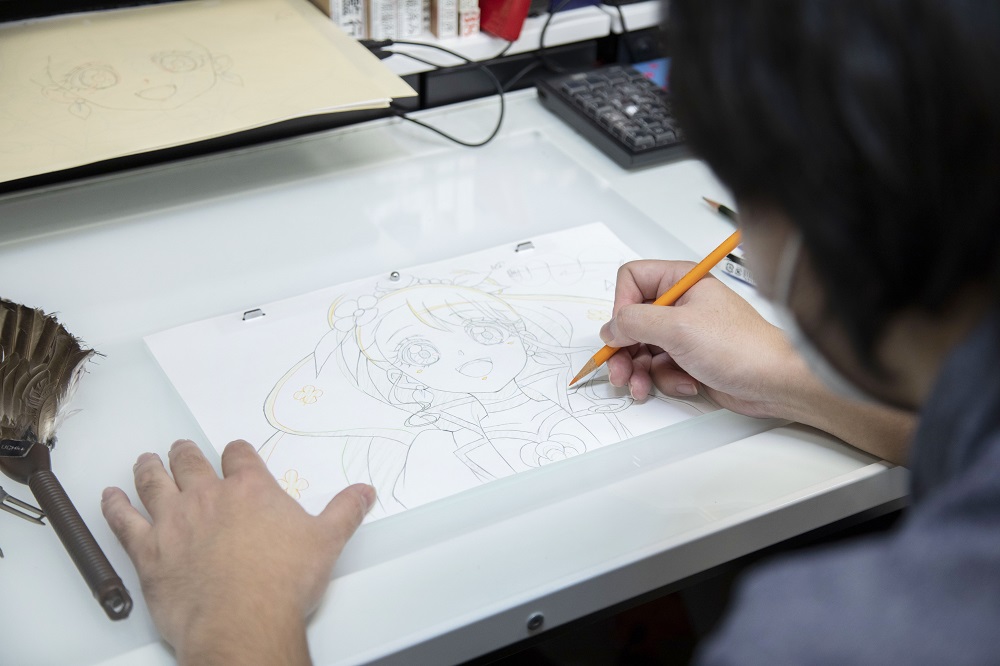 The colors for the characters etc. are decided.


The key animations are filled in with "inbetweens" to create movement.
The backgrounds are drawn.


The "inbetweens" are colored with the specified colors.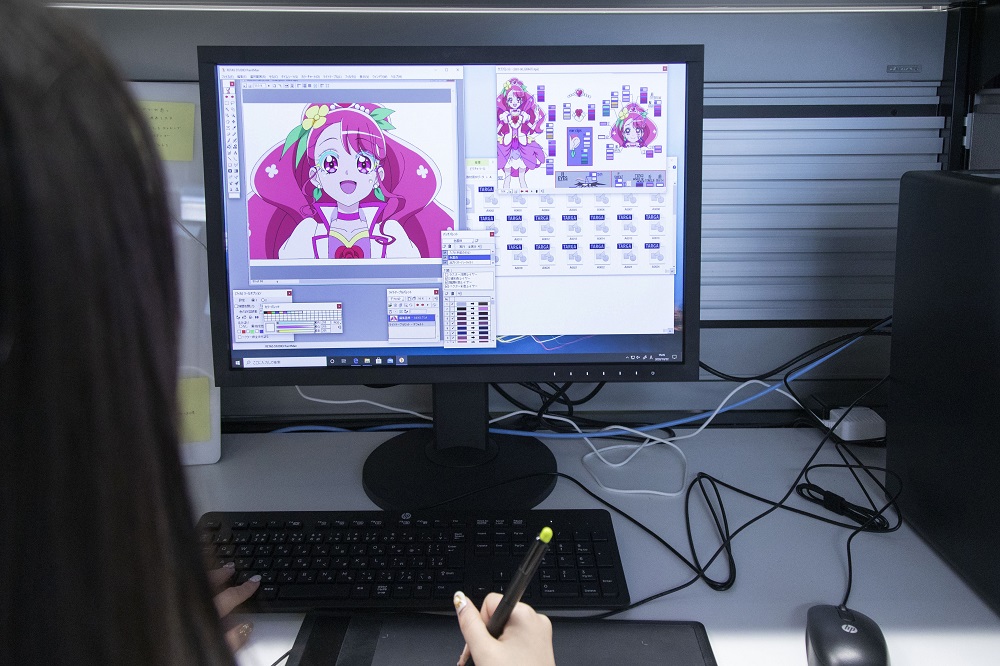 The details and quality of the drawings are enhanced with CG.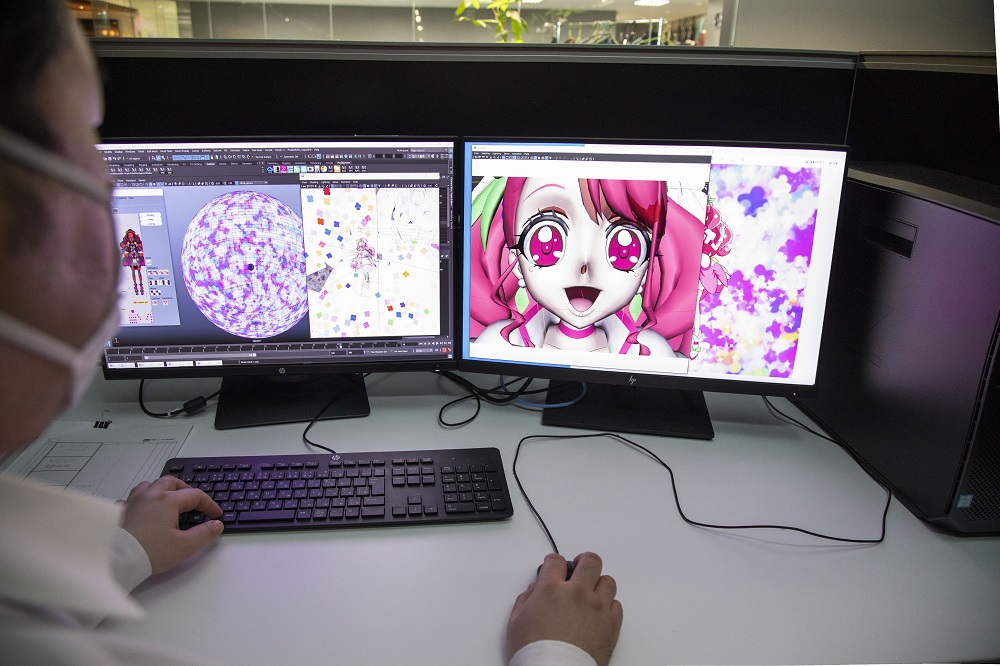 Light, shadow, and other effects are added to the drawing.

We will edit the video produced through the above process and finish the work in the final process. The work will be aired on TV or shown in movie theaters.
The colored Key animations, inbetweens, backgrounds, and CG are combined on a computer.
The footage is sequenced in order of the plot, and the lines, sound effects, and BGM are added.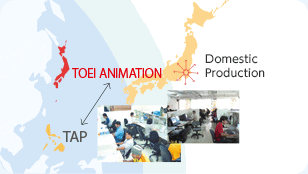 Animation production from across the sea
Our studio in Japan is not the only place where our animation is produced. TOEI ANIMATION PHILS.,INC.(TAP)is our subsidiary in Manila, Philippines, with which our Oizumi Studio in Tokyo shares a borderless production network connected with optical cables. We also have dedicated lines connecting to the 21 domestic production studios that work with us, and our entire production process is digitalized for maximum efficiency.