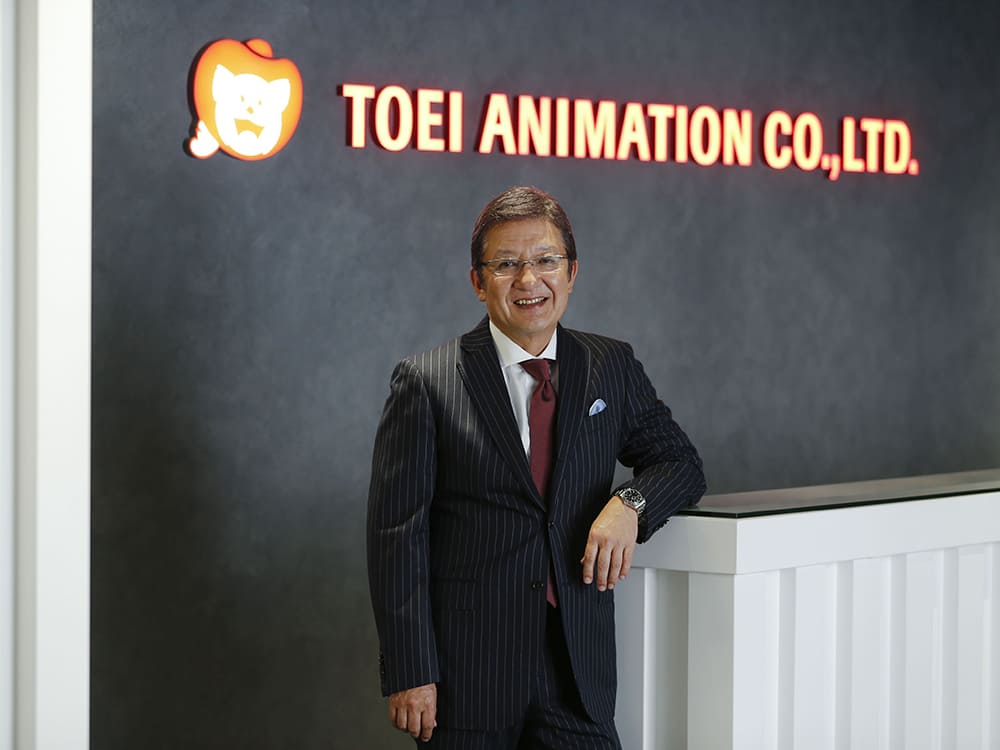 Since Toei Animation Co., Ltd. was founded in 1956, we have been producing numerous works of animation in the front line of the industry for over half a century. We boast Japan's largest and a world-class library, which comprises 258 theatrical features and 231 TV programs, totaling 13,300 episodes (as of March 2022). We are sure they include some of your favorites from childhood. There are also many works that transcend generations and are enjoyed by parents and children alike, which, to an animation company, there is no greater joy.
Currently, Japanese animation is enjoying huge popularity abroad as they are aired in various countries around the world. There are more than a few cases in which circles of friends have expanded through our programs broadcasted abroad.
Moreover, the advancement in digital technology has dramatically increased the uses of contents both domestic and abroad, and the future is when the true value of our contents will really be proven.
Animation is not merely motion pictures. Through animation, children foster dreams, bright hope, and rich imagination. In order to increase and enrich their dreams and hope and to establish animation as a form of communication that transcends media, crosses borders, and connects the world, we will continue to produce high-quality works under our corporation principle of "becoming a leader in initiating creations which deliver 'dreams' and 'hope' to children and people all over the world.
President
KATSUHIRO TAKAGI