The movie's title, release date, teaser trailer and teaser visual were announced at once.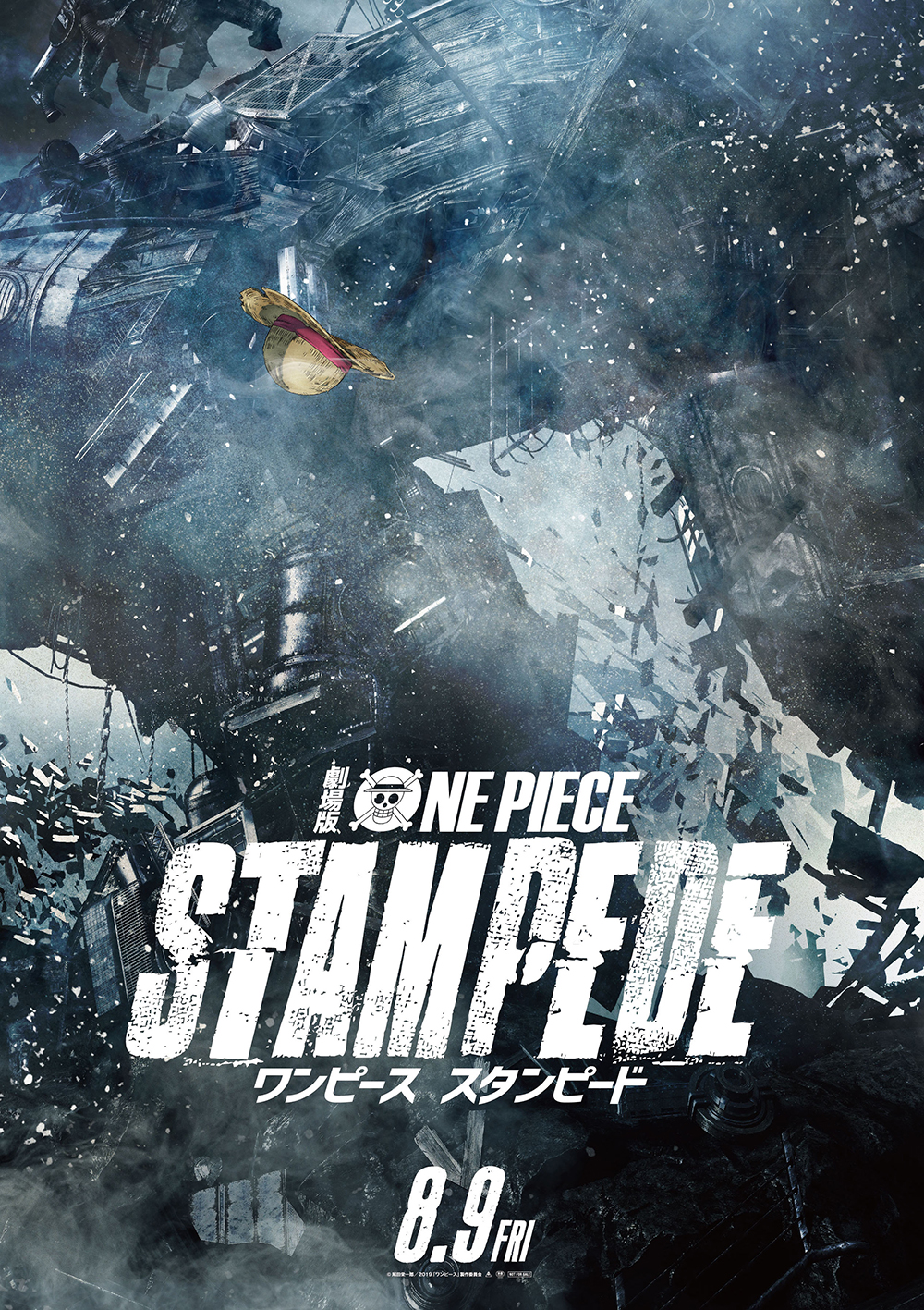 The latest movie in the One Piece franchise will debut in Japan on Friday, August 9, 2019! The eagerly awaited title is "ONE PIECE STAMPEDE".
The word "stampede" evokes images of fast and furious action and a surging or runaway situation. As a film commemorating the 20th anniversary since One Piece first aired in Japan, the movie is sure to bring a great deal of excitement to 2019.
Check out the much anticipated teaser trailer here!  https://www.youtube.com/watch?v=yS9qIlJrLIE
What does the straw hat floating in the sky mean?! And what is that giant monster made of rubble visible in the background? Stay tuned for follow-up reports!
Click here for the official website!   http://www.onepiece-movie.jp/
©Eiichiro Oda/2019"One Piece"production committee