TOEI ANIMATION Co., Ltd. (below, TOEI ANIMATION) is pleased to announce the release of the short film Jurassic!, an original IP (*) production, in mid-August. Initiated by young staffers, the film is the first production from a new project currently under development. A 15-second preview trailer is now available on our YouTube channel.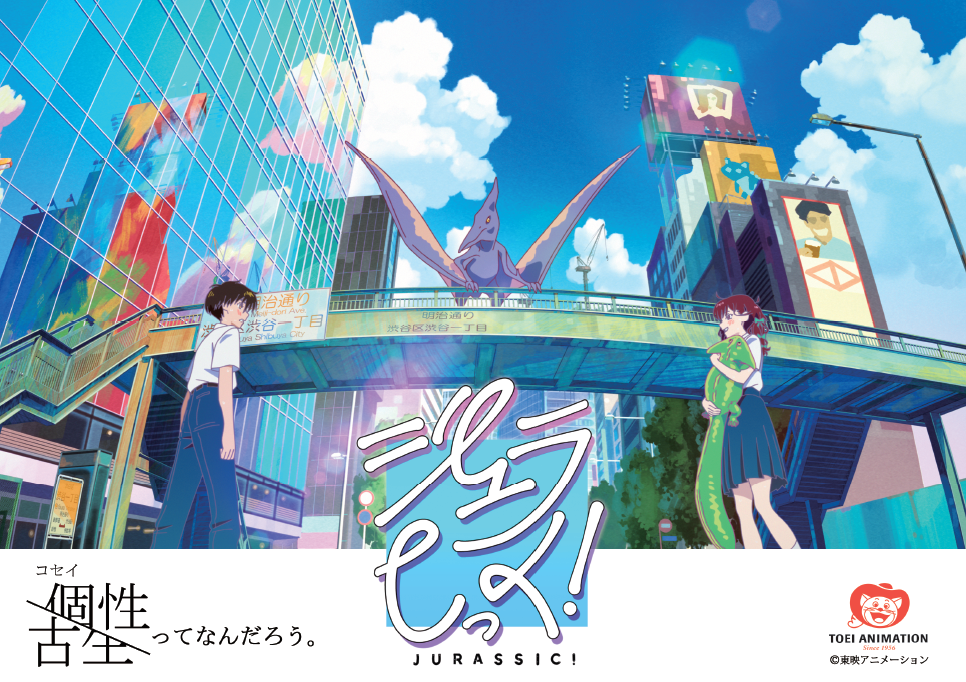 About the New Project Initiated by Young Staffers                                       
TOEI ANIMATION will prepare a variety of productions based on the portfolio strategy (region x film x business) as one of the initiatives aimed at growth in the medium to long term.
Under this initiative, young staffers from all departments including planning, production, sales, and management have set up a cross-departmental project team to develop challenging new productions.
An original IP production, Jurassic! is the first film from the project team. We expect to see a variety of new projects from the project team in the future.
What's "Jurassic!" ?                                                     
Jurassic! is an original IP production centered on young staffers at Toei Animation who handle the challenge of planning, directing, and publicity.
Inspired by the Real Size Paleontology Picture Book, which has been trending on social media and whose series' cumulative total number of copies printed has exceeded 86,000, TOEI ANIMATION is developing the story and building a new world view for the original IP. Extinct plants and animals suddenly appear … what is happening in this town? Stay tuned!
■The First Phase of the Short Film
The first phase of the short movie (approx. 60 seconds) will be released on the official TOEI ANIMATION YouTube channel in mid-August.
We are cooperating with the science writer Ken Tsuchiya, the author of the black books on extinct animals including the Biology Mystery Series PRO and the Real Size Paleontology Picture Book. Mr. Tsuchiya is acting as our advisor to extinct animals. Are you a core fan who can't wait? You won't be disappointed.
We already released a 15-second version of the trailer on our YouTube channel on July 20.
<15-second version of the trailer> https://youtu.be/KMkYQJGvQgw
■ Future Developments
We are currently working hard on the preparations for the developments following the first phase of the short film in mid-August. Be sure to stay tuned.
From time to time, we will post information on our official Twitter account (@jurassic_anime). Be sure to follow us on Twitter and to support future developments.
Thank you very much for your support.
<Official Twitter> https://twitter.com/jurassic_anime
※IP: Intellectual Property
ⓒToei Animation