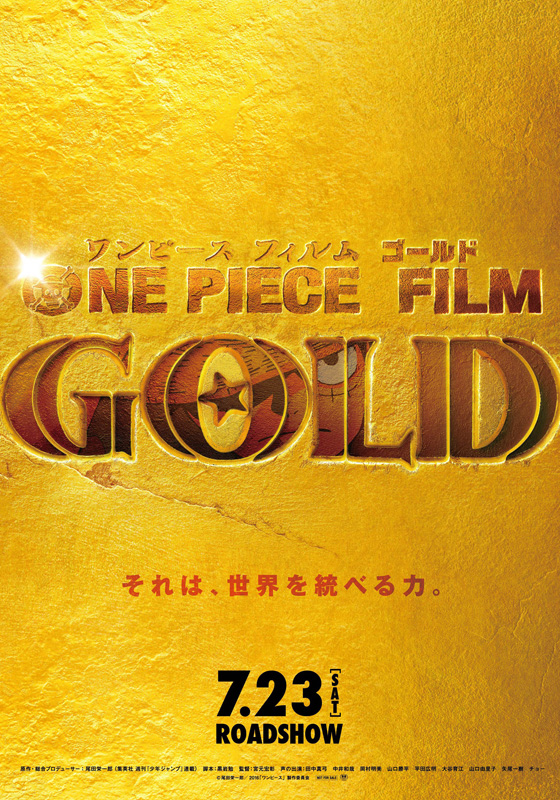 Today Toei Animation has announced the official title and release date for the 13th entry in the ONE PIECE FILM series. The production of the new movie and a poster visual were announced earlier this year in August.
The official title for this movie is ONE PIECE FILM GOLD.
The poster visual released on this occasion features the movie title logo set against an all gold background.
Luffy's penetrating eye can be seen peering through the letters of the title. What in the world does all this mean?
Eiichiro Oda, the original author of the ONE PIECE anime, has joined the movie's production team as the general producer.
Hiroaki Miyamoto, the director of the third ONE PIECE TV series, has been selected to direct the movie, while Tsutomu Kuroiwa, known for his work on Nazotoki-wa Dinaa-no Atode (Unveiling a Mystery after Dinner) and LIAR GAME, has been charged with writing the script.
Toei Animation has decided to release this movie on Saturday, July 23, 2016!