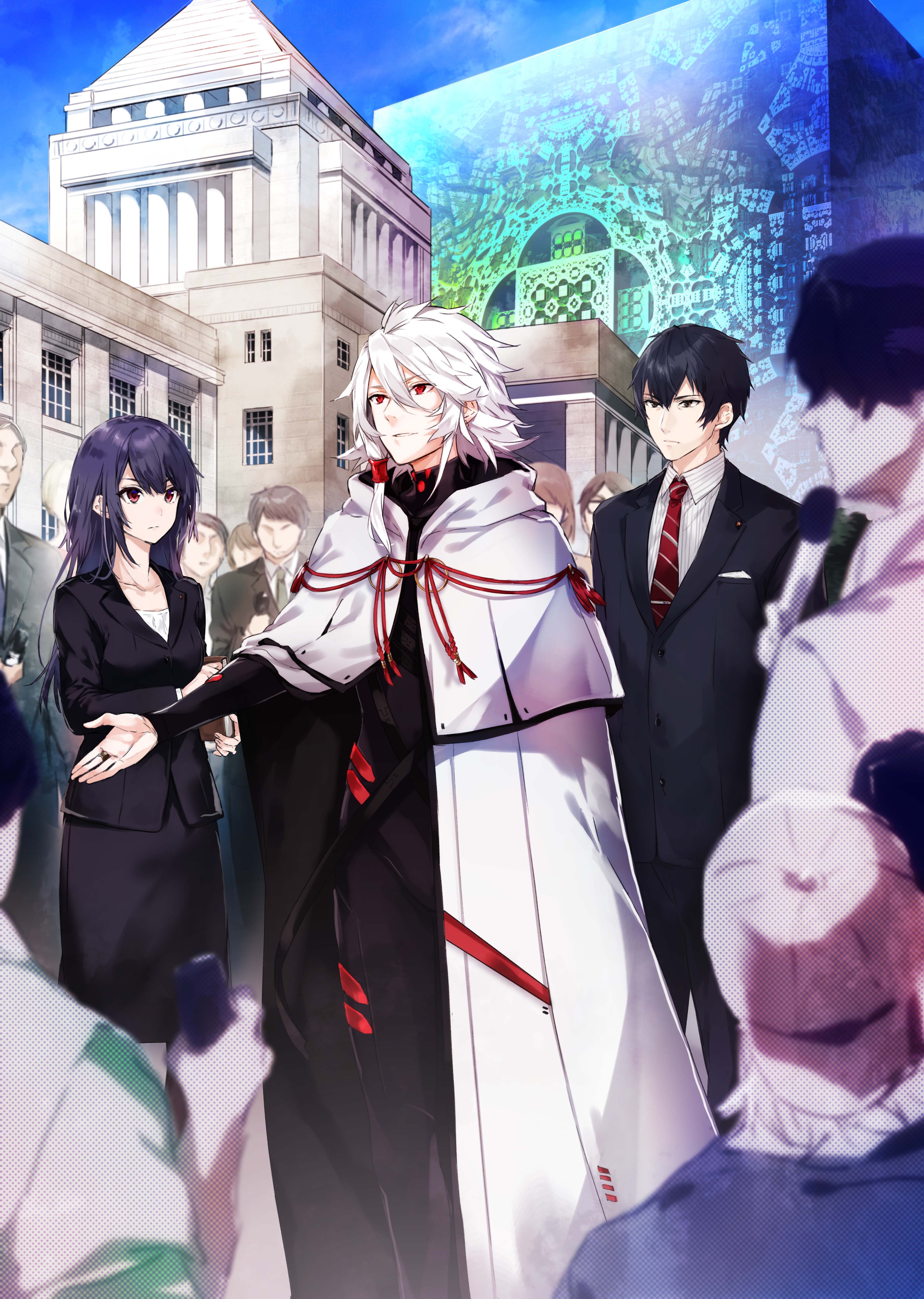 Toei Animation has announced that its first CG animation original TV series "KADO: The Right Answer" will be broadcast starting in April 2017, on TOKYO MX, MBS, and BS Fuji. The company has also released the information about the cast and staff. Taro Iwashiro, who composed the music for "Red Cliff," "Fullmetal Alchemist: The Sacred Star of Milos," and more will compose the music for this series. The first new promo, which lasts for 2 minutes 30 seconds, has been released, in which the cast, Hiroaki Miura (voice actor for Kojiro Shindo), M・A・O (voice actress for Saraka Tsukai), and Kenji Akabane (voice actor for Shuhei Asano) appear in the live-action concept film, which leads into the main story of the animation. There are also comments from each of the cast.
The first new 2.5 minute-long promo has been released, in which some of the cast appear in the live-action concept film, which leads into the main story of the animation.
The live-action part is stage-managed by Yuma Takahashi of Aniplex Inc. as his directorial debut. Yuma Takahashi also serves as the advertising producer for "KADO: The Right Answer."
■The first new promo URL : https://www.youtube.com/watch?v=nxnt_79WQEM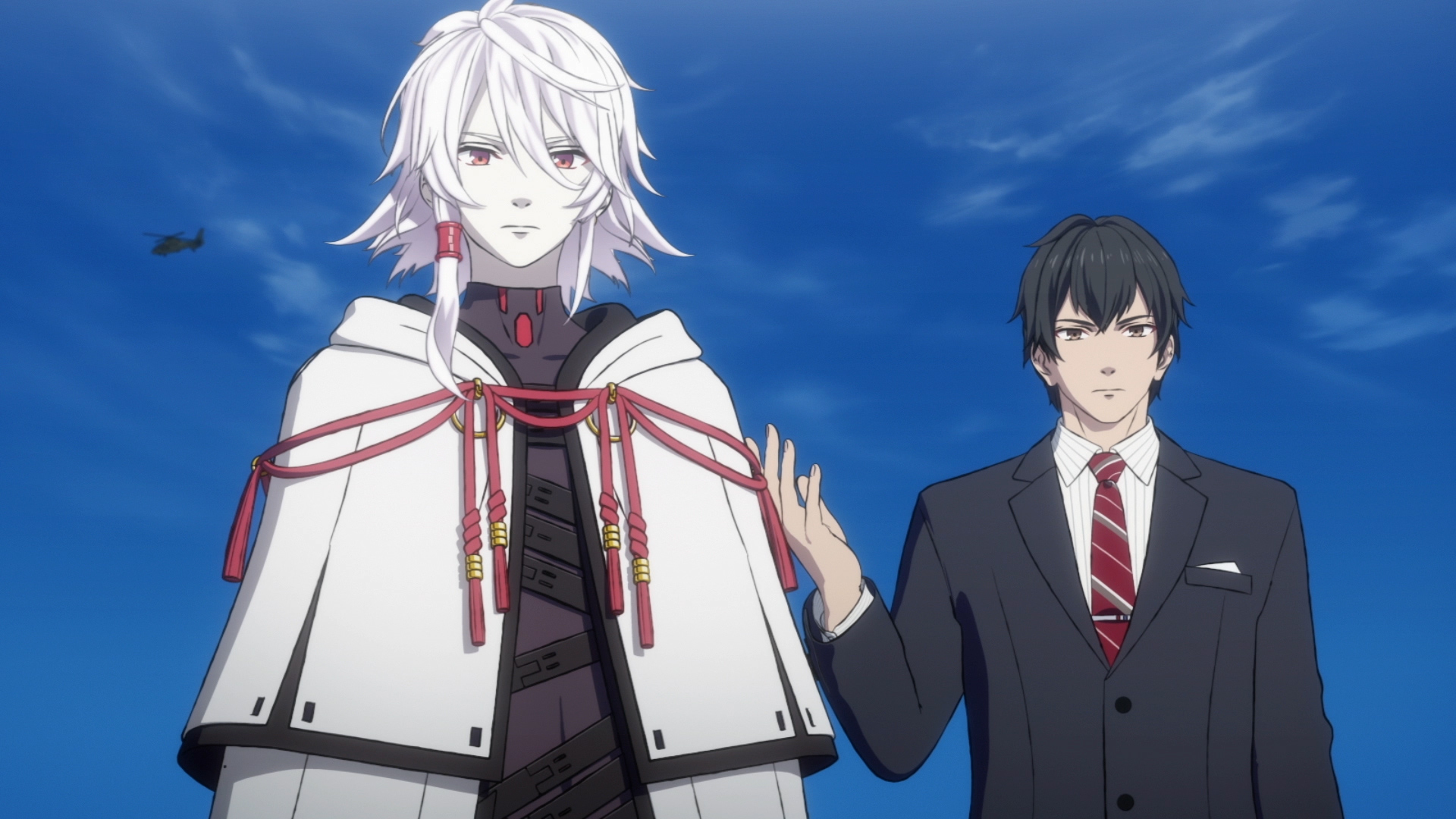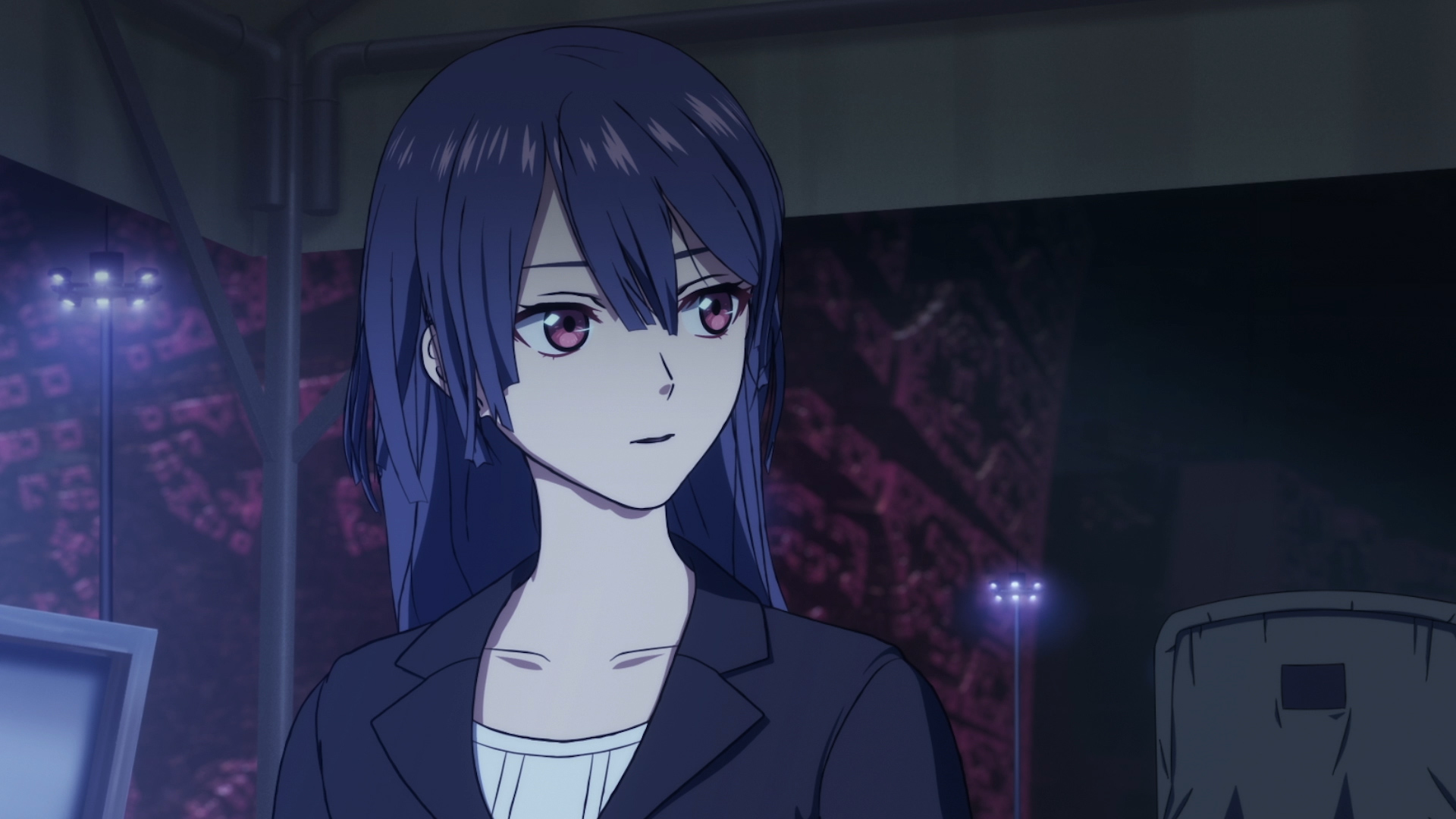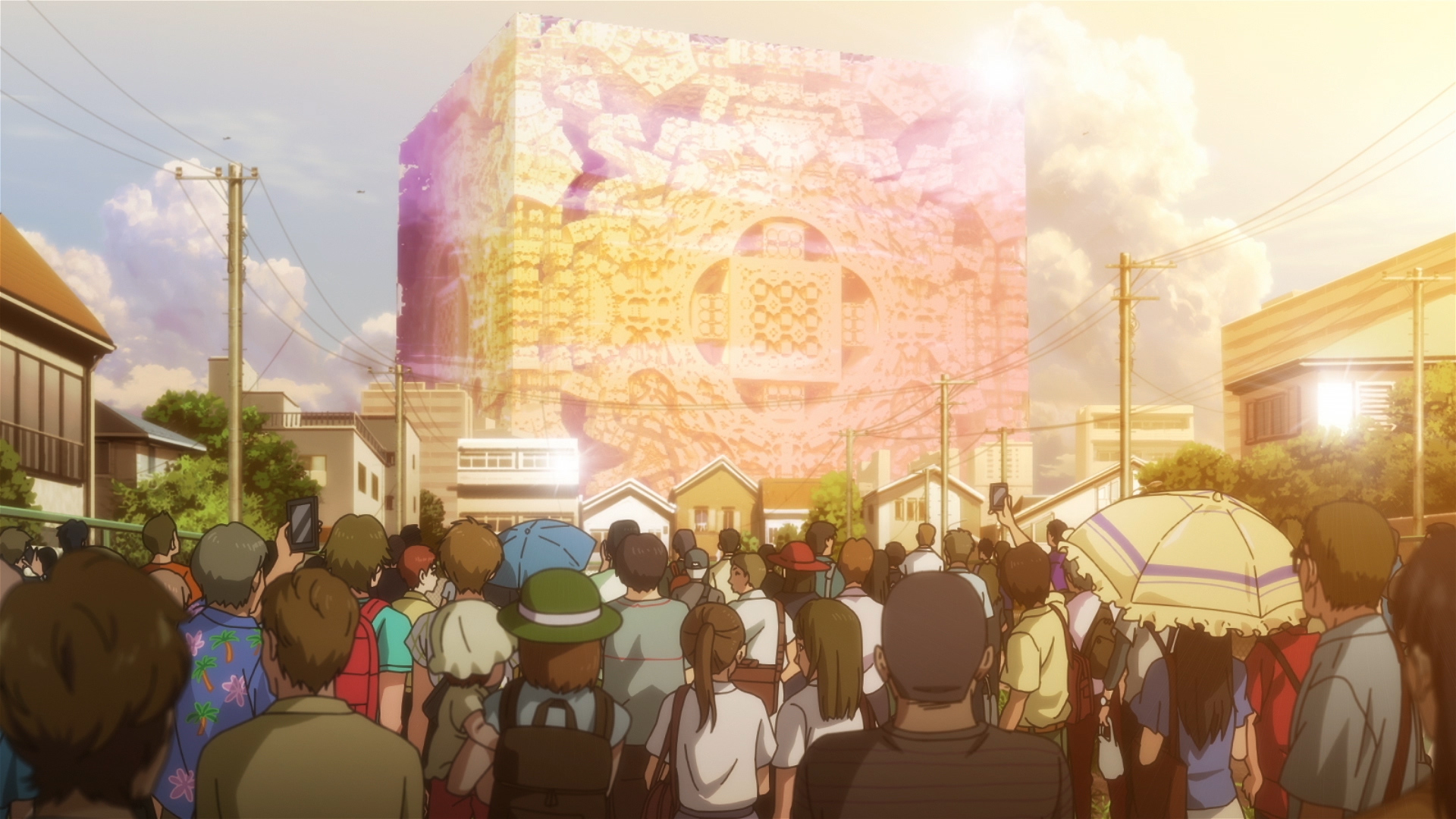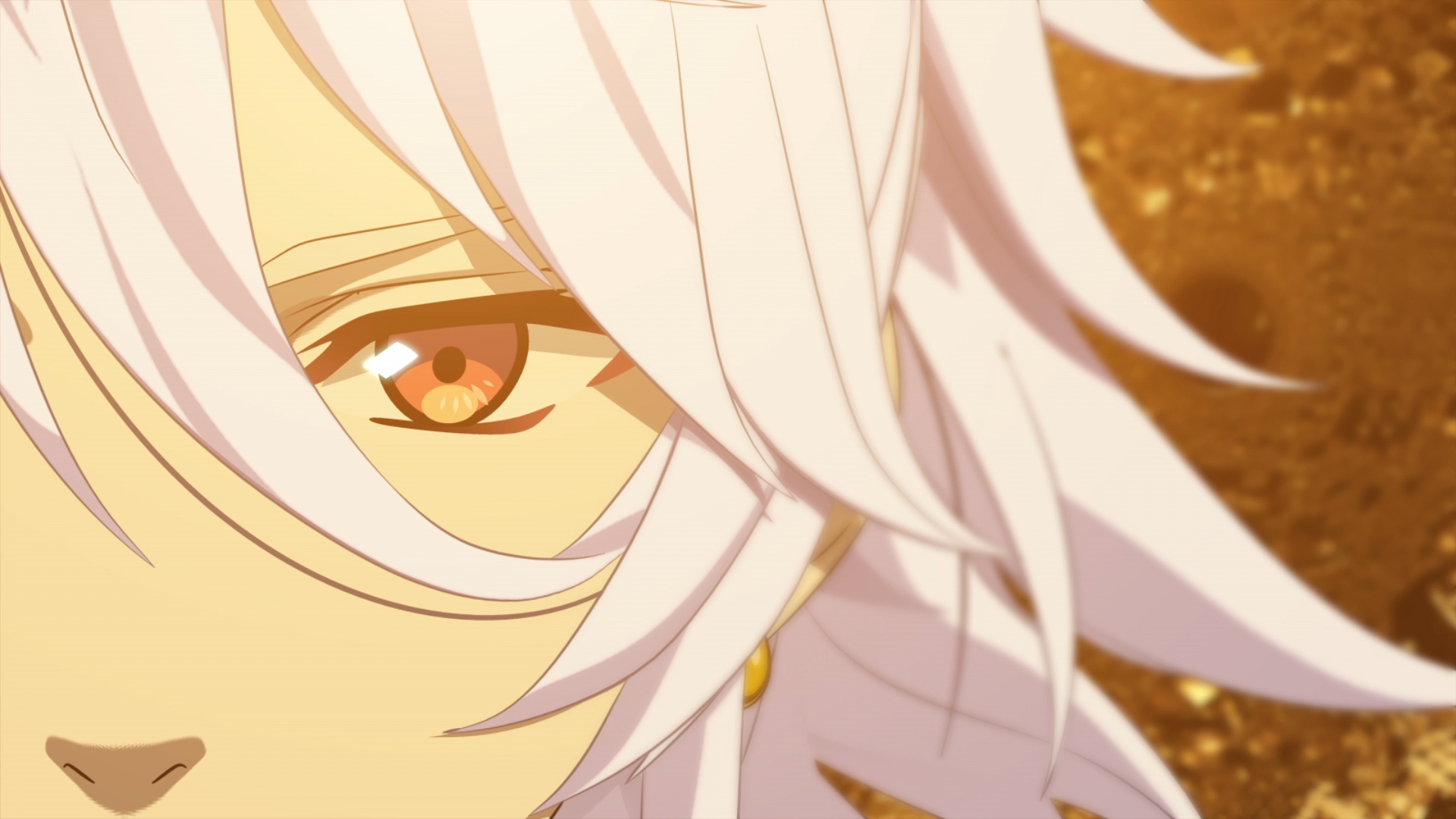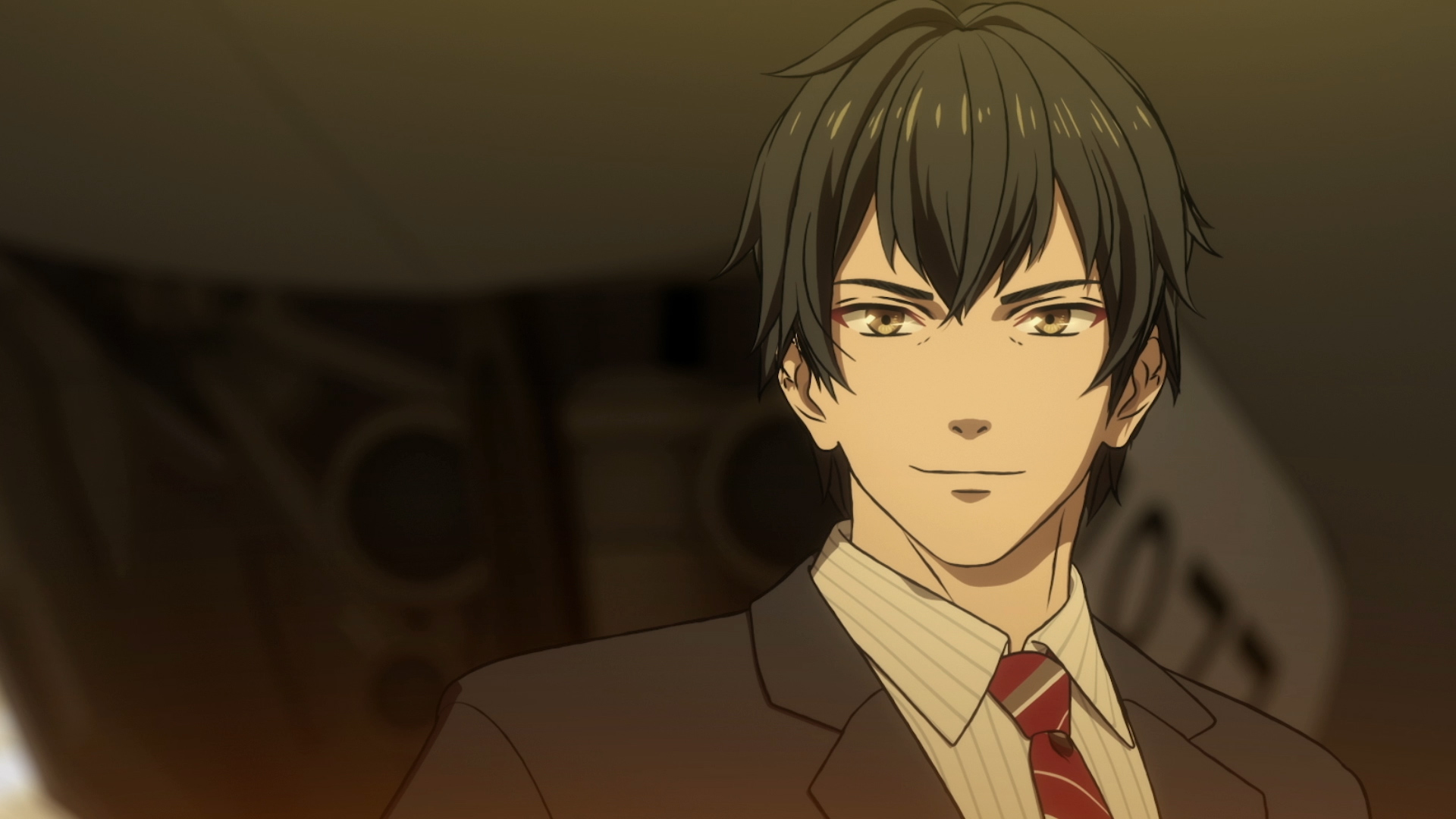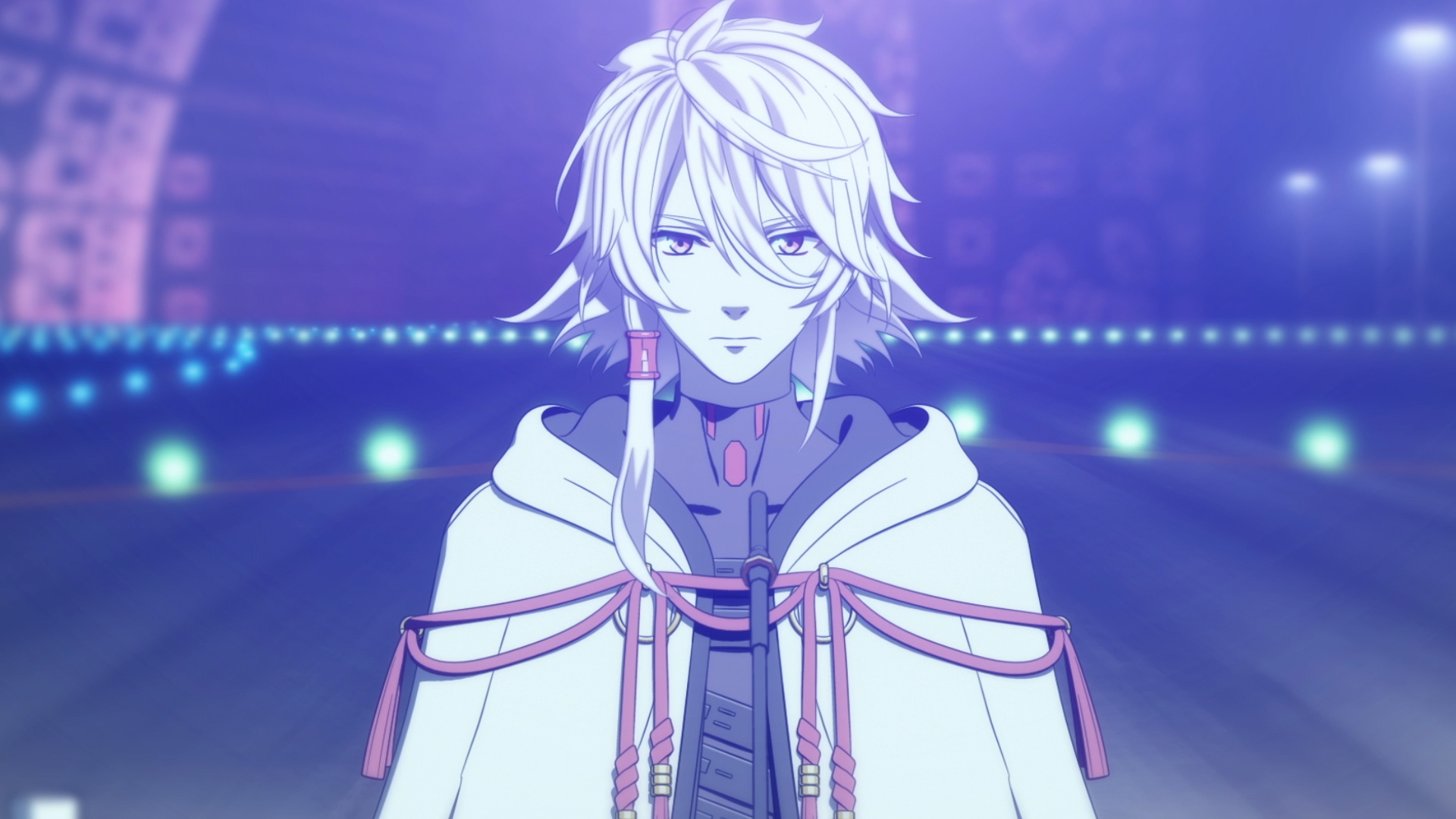 【Staff】
Chief Director:Kazuya Murata
Director:Masaki Watanabe
Screenplay:Mado Nozaki
Episode Directors:Ryo-timo, Akihiro Saito, Yasuhiro Tanabe
Character Design:Aco Arisaka
Animation Character Design:Hideaki Maniwa, Ryo-timo, Sonoka Kuroiwa
CG Director:Yasuhiro Kato
Character Supervisor:Hiroshi Miyamoto
Lead Character Modeler:Chihiro Iwamoto
Lead Animators:Yuya Yasuda, Kai Makino
Graphic Design:Natsuki Suzuki
Color Designer:Reiko Iwasawa
Art Director:Takeshi Sato(Smartile)
Composite Supervisor:Keiko Ishizuka
Editing:Shinichi Fukumitsu
Sound Director:Yukio Nagasaki
Sound Effects:Yasuyuki Konno(Swara Pro)
Music:Taro Iwashiro
Animation Producer:Yuta Ogura
Producer:Koichi Noguchi
Animation Production:Toei Animation
【Cast】
Kojiro Shindo:Hiroaki Miura
Comment:Shindo is a highly competent negotiator. I think that his competence is based on his attitude throughout his life, including his interests in a variety of things and his insights into such things. He is incurious about cultures worldwide and passionately broadens his view. That is his appeal and I think that it may also lead to the development of his abilities.
This TV series is a CG animation and I hope that you pay attention to it. However, this is a well-structured science fiction series that has rarely been seen in animation, and I would like people to take notice of that point. This story is probably related to the theory of relativity and quantum theory and it is rare to see an animation related to such scientific subjects. This story is worth watching closely.
Yaha-kui zaShunina:Takuma Terashima
Comment:I can only say that Yaha-kui zaShunina is a mysterious figure who has come from a world that is different from our planet, Earth. I hope that you watch the main story to find out what kind of person Yaha-kui zaShunina is, what he aims to do, and what relationship does he has with the mysterious title "KADO: The Right Answer." I hope you look forward to seeing the main story.
The big attraction of the work is, as Mr. Miura said, that it is science fiction (SF). I was very impressed when I was asked to talk about something related to SF in the audition. I am sure that this is one of the big appeals of this animation. You can enjoy this by thinking about the story after you watch it on television. You will enjoy the world of KADO by turning it over in your mind. "What did they mean to say?" or "what is the mysterious thing that appeared?" I hope you don't miss the TV broadcast and pay attention to the details of the story.
Saraka Tsukai:M・A・O
Comment:Saraka is a steady, young woman with a straightforward attitude who holds an important position as a negotiator. You can sometimes see the gap between her work and private life, and find her innocent and cute, which I think makes her attractive.
The highlight of this animation is how zaShunina and human beings advance their negotiations and what the very nature of communication. Thank you for watching!
Shun Hanamori:Soma Saito
Shuhei Asano:Kenji Akabane
Ritsu Natsume:Shizuka Itoh
Kanata Shinawa:Rie Kugimiya
Kozo Inuzuka:Hiroshi Naka
Kiyotaka Ubuka:Shiro Saito
Naomi Sasauchi:Masami Kikuchi
Takumi Gonno:Takuya Kirimoto
Emi:Hisayoshi Suganuma
Utamaru:Daisuke Sakaguchi
Tetsuhito Mifune:Tetsuo Goto
Atsuhiko Agata:Tsuyoshi Koyama
Tetsuo Oishi:Yusuke Handa
Sophie Fukamizu:Yuhko Kaida
Shimako Yuri:Ryoko Shiraishi
【Introduction】
The end and the beginning of the world. Can human beings find the right answer?
Everything began with the first contact, beyond all imagination. KADO is a mysterious entity that appeared suddenly.
The Japanese government is bombarded with extraordinary happenings. The fate of the world is left in the hands of one negotiator...
Many talents have gathered on the project "KADO: The Right Answer." The general director is Kazuya Murata, who originally worked at Studio Ghibli and directed "Gargantia on the Verdurous Planet." The series director is Masaki Watanabe, who directed "CODE GEASS Akito the Exiled." Aco Arisaka designed brilliant characters. She is popular with her manga work "VANISHING STARLIGHT." (original story: Sound Horizon), etc.
Mado Nozaki, a novel writer, created the script for "KADO: The Right Answer," and built the world of KADO.
Mr. Nozaki is an entertainment novelist at the center of attention who is expected to lead the next generation, known for his stories such as "2" and "know."
Toei Animation, which continues to take on new projects such as "RAKUEN TSUIHO -Expelled from Paradise-," takes charge of the production.
What is The Right Answer awaiting human beings at the end of the mystery? The never before seen FUTURE is inscribed there.
【Story】
Shindo Kojiro, a highly competent negotiator, works for the Ministry of Foreign Affairs of Japan.
When an airplane with Shindo aboard began to prepare for takeoff at Haneda Airport, a mysterious huge cube appeared from the sky.
The cube rapidly became larger and absorbed the airplane and all 252 passengers.
The huge cube is called KADO.
Yaha-kui zaShunina, a mysterious figure who appeared from KADO and tried to contact human beings.
Shindo, who was taken into KADO, served as a mediator between Yaha-kui zaShunina and the human beings.
However, the Japanese government sent Saraka Tsukai, an international negotiator, to the scene as a representative of human beings.
Who is Yaha-kui zaShunina? What does he aim to do?
【Official Site】 http://seikaisuru-kado.com
【Official Twitter】 @Seikaisuru_Kado (https://twitter.com/Seikaisuru_Kado)
【Official Instagram】 @seikaisuru_kado (https://www.instagram.com/Seikaisuru_Kado/)
【Official Facebook】 https://www.facebook.com/SeikaisuruKado.official/
©TOEI ANIMATION,KINOSHITA GROUP,TOEI